Share this post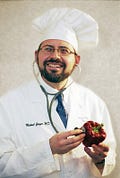 10: The Vegan Cure
www.dontforgetyoga.com
This special edition of Vegan Radio is produced for the Pacifica Network program 'Sprouts' and will be aired on FM stations throughout the US. Megan and Derek interview people who have overcome illness on a plant-based vegan diet, as well as experts in the fields of nutrition and vegan diet planning. Megan and Derek hope that these testimonies from people who have cured themselves from cancer, heart disease, diabetes and other diseases that run rampant in industrialized societies will help to dispel myths about vegetarianism.
Featured Interviews:
Dr. Ruza V. Bogdanovich certified naturopathic doctor and author of The Cure is the Cause.
Harold Brown farmer-turned-vegan featured in the documentary Peaceable Kingdom. Harold overcame seemingly hereditary health issues on a plant-based diet.
Dr Michael Greger, M.D. physician, author, and internationally-recognized speaker on a number of important public health and social justice issues.
Dr Ruth Heidrich world-renowned vegan athlete and author of A Race for Life who healed herself from breast cancer on a plant-based diet (as prescribed by Dr. John McDougall, M.D.) and now competes in triathlons, marathons and iron man contests on a raw vegan diet.
Alex Jaimeson vegan girlfriend/chef from the documentary Supersize Me who designed the vegan detox diet to counteract the effects of her partner's 30 day diet of nothing but McDonald's products. The plan subsequently became available to the public in her new book The Great American Detox Diet.
Sarah Kramer author of the vegan cookbook trilogy featuring How It All Vegan!, The Garden of Vegan, and La Dolce Vegan!. Before Sarah became well-known for her cookbooks she healed her Chronic Fatigue Syndrome on a plant-based diet.