Discover more from Don't Forget Yoga with Derek Pashupa Goodwin
A resource for playful yoga teachers (and people who love yoga). Yoga. Music. Mantra. Mnemonics. Interviews. Humor.
Transitions: the Woodstock Jivamukti Immersion
I have been blessed in this life to experience many sweet moments, strung together like mala beads. In the japa of being, my mantra is gratitude. And so it is that the highest blessings come around like the guru bead; sometimes anticipated, sometimes unexpected.
I have been living as a gypsy the last three years, my transitory locations all oddly connected by the names they have been given. New England, New Orleans, New York. NOHO & NOLA. The Big Easy to the Big Apple. Now I will be living in the city that never sleeps (but hopefully still dreams) fort the foreseeable future.
Less than three years ago I took my first Jivamukti Yoga classes at Swan River Yoga in New Orleans. Last May I became a Jivamukti Yoga teacher. Today I begin my job as the Web Editor for Jivamukti Yoga in NYC. I had enrolled in the Jivamukti Immersion at the Wild Woodstock Forest Ashram before I knew about the job, and it turned out to be the perfect transition for me to my new life. The guru bead was passing through my fingers.
How fortunate to have spent time with my teachers and some of my dear friends from the 2011 teacher training, along with the beautiful jivas I am getting to know. The theme of the immersion was the student-teacher relationship. The lectures featured commentary on a poem from Geshe Michael Roach called "The Magic of Empty Teachers" and the inspirational "10 ways to keep a precious teacher in your life". David Life told entertaining stories from Hindu mythology, Sharon waxing poetic with wondrous insights.
Sharon led us through the Jivamukti Magic 10, stretching the 10 minute sequence into an hour long class that explored each asana in detail. David's class the next day synchronized our breathing to a metronome as we explored the same sequence. Throughout the weekend it went like this, teachings of yoga channelled through the unique perspectives of Sharon & David. To sweeten the situation we had advanced certified Jivamukti yoga teacher Dechen Thurman giving us assists and a third vantage point to ingest.
What has made Jivamukti so successful as a method is this yin/yan, Shiva/Shakti approach of the founders. Their message is similar but not the same. They have profound respect for one another and are able to fill in the spaces that the other one leaves open. It brings levity and is a living example of how two beings can live in harmony while keeping their own identities. I am not sure I can quite describe what it is about them, but they are genuine yogis and teachers, completely human and humble yet wise and confident in their message. The two that become one in yoga.
The weekend was a wonderful way to transition from New Orleans to New York City and to begin my journey as Jivamukti Web Editor.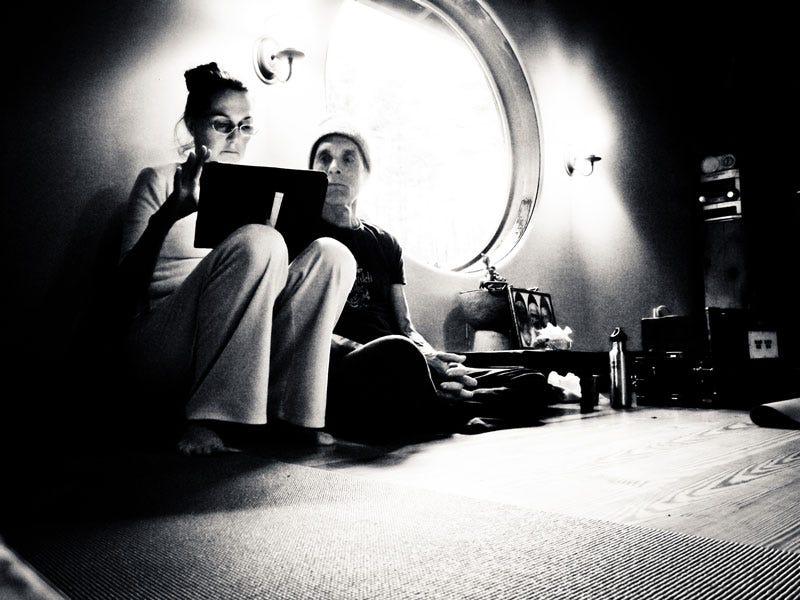 Sharon Gannon and David ife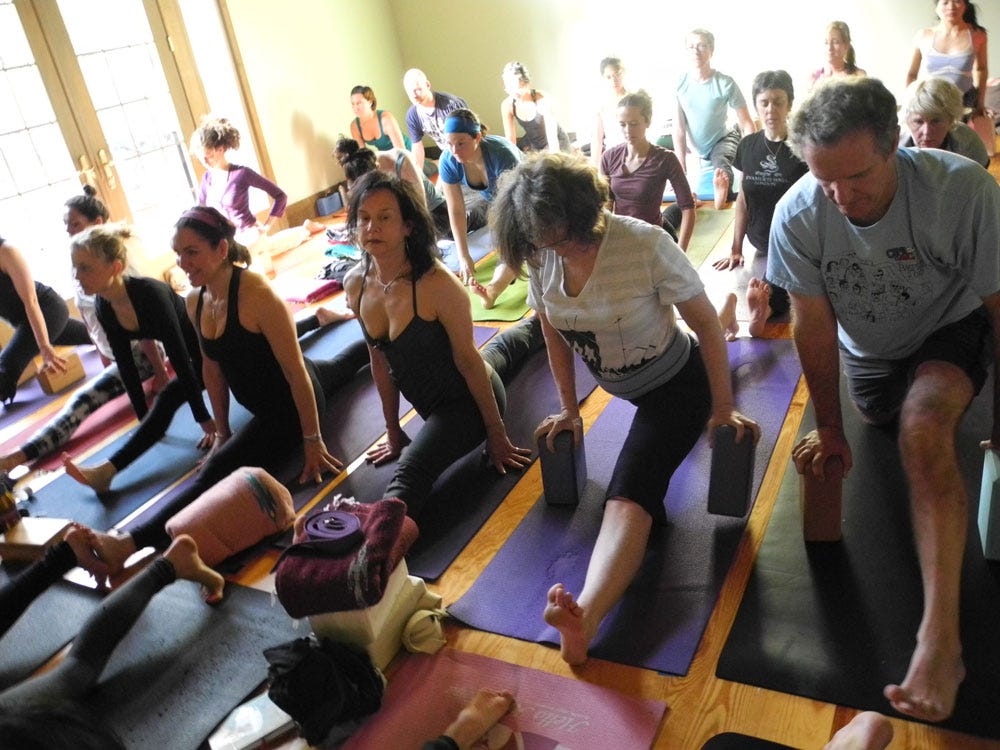 hanumanasana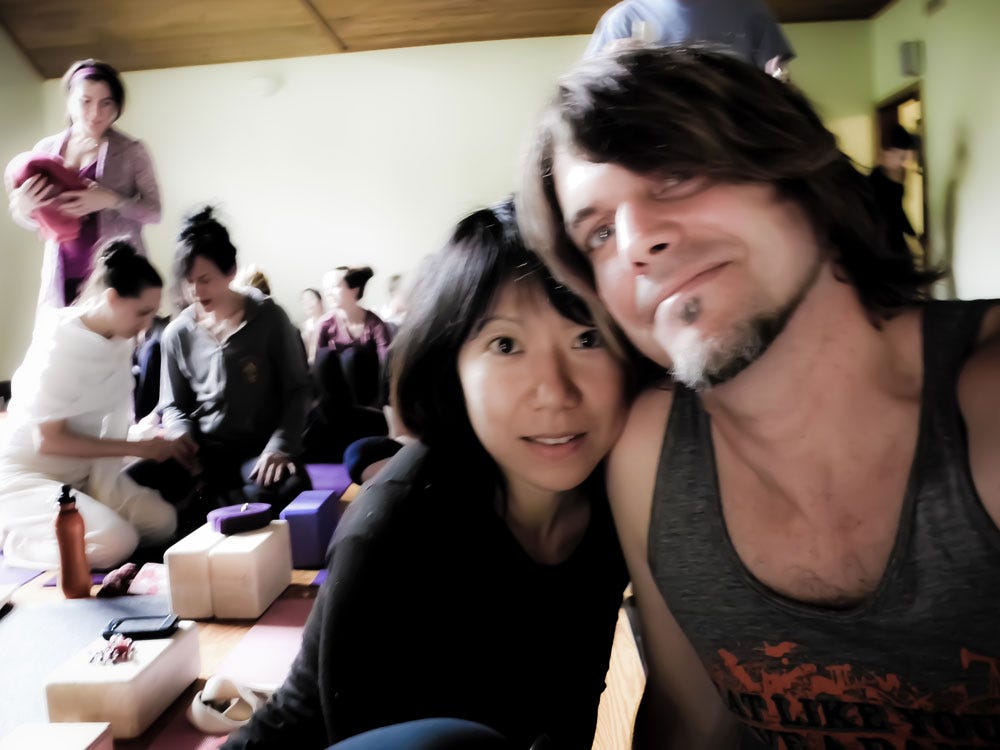 Pashupa and Kumiko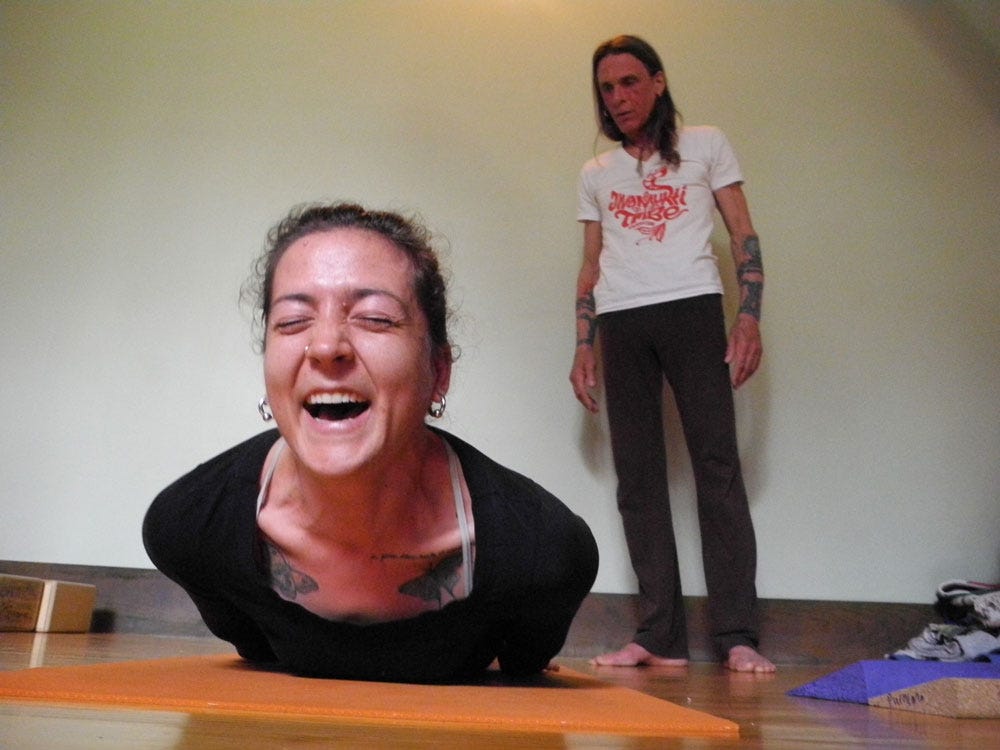 Jessica Stickler and David Life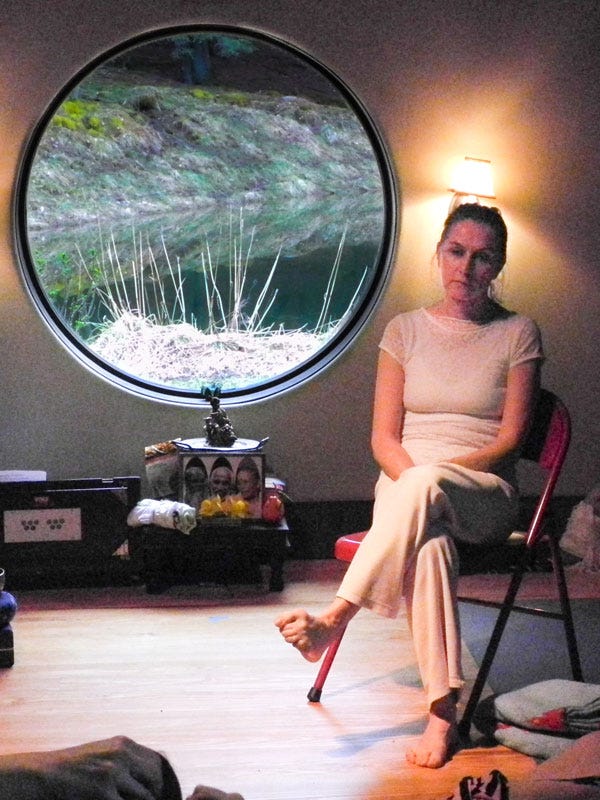 Sharon Gannon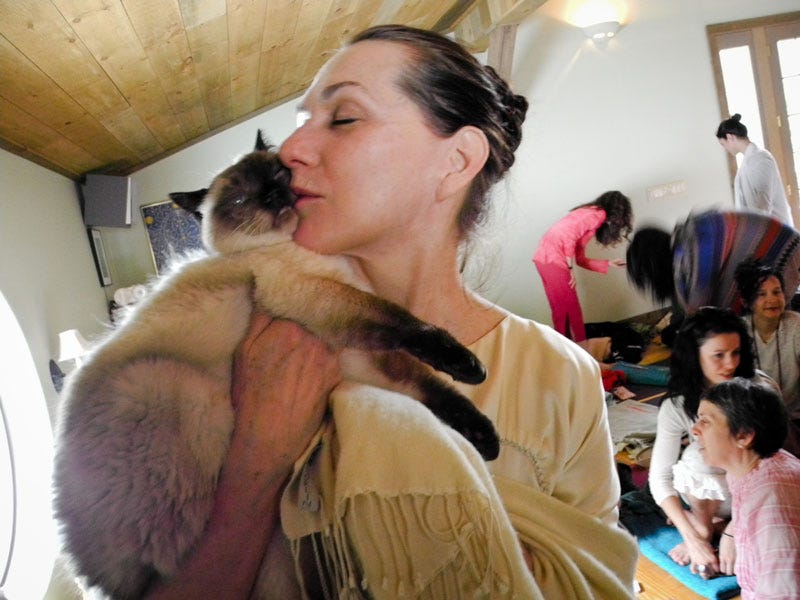 Sharon and Mitten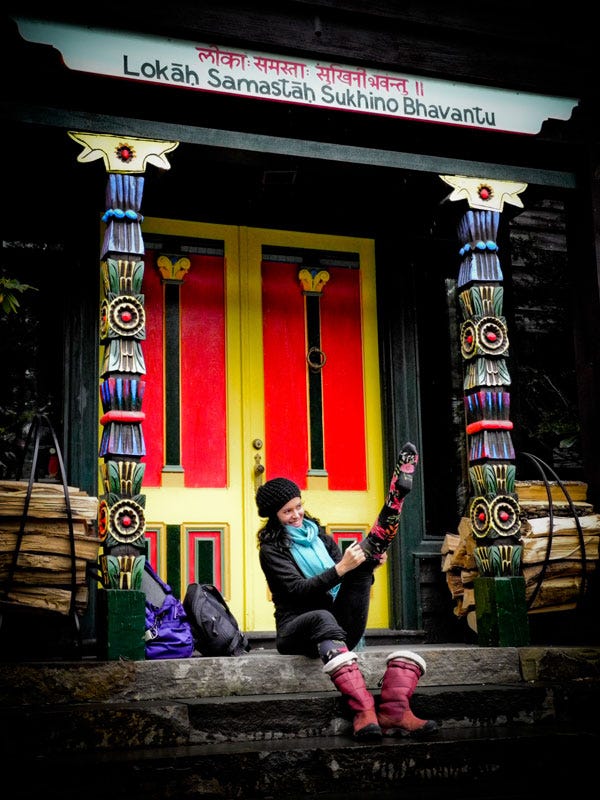 Sandhi Gayatri Ferreira